News Update:
As many as 56 momineen embraced shahadat till the time of filing of this report and another 190 plus are stated to be injured after a powerful blast rocked the Friday Congregation at Masjid Imamia Kucha Risaldar situated in the Qissa Khwani area of the provincial capital, ealier today.
A CCTV footage emerging shows a lone attacker clad in black shalwar qamz, brandishing a pistol, engages with the two police officials at the security at the main entrance in a gun fight, encounters resistance from the police and another man inside, but manages to sneak into the main compound where the congregation was being held. At least 6-7 kilograms of explosives have been used in the attack which caused casualties in a densely packed congregation. Among other martyrs, one of the police official of the main entrance also embraced shahadat in the line of the duty and another is critically injured.
The injured of the blast were shifted to Lady Reading hospital, where emotional scenes were witnessed as people kept looking for loved ones, amid flowing tears, streams of blood and heart wrenching cries of Ya Hussain, Ya Hussain, Ya Hussain, Ya Hussain.
Exemplary scenes of muslim unity and national cohesion were witnessed as people belonging to all walks of life turned up to queue in for donating blood to the injured of the tragedy, on self help basis, much like in most of tragedies, wherein people from Sunni brethren neighbourhoods have often been the first ones to reach to rescue of worshippers.
The collective resolve of the nation will in sha Allah crush the menace of takfiri terrorism from Pakistan, much the same way in which it has been rejected from rest of the world. InshaAllah Millat-e-Jaffaria Pakistan will thwart all the evil designs of takfiri terrorists to plunge the country into sectarian turf war living upto it's golden traditions. Our collective foresight, wisdom will forge a consensus to exact a crushing collective national response to the ideology of takfiri terrorism in all it's forms and manifestations.
Shaheed Foundation Pakistan expresses our heartfelt condolences to the bereaved families and we stand shoulder to shoulder with our noble families in this hour of need. We salute all the momineen, all our Sunni muslim brethren and all the Pakistanis belonging to all sections of the society who have been reaching for help and rescue in these tough times.
Please Recite a Fateha for Shohada of Tragedy, all Shohada-e-Islam especially Shohada-e-Millat-e-Jaffaria Pakistan and prayers for early recovery of injured momineen.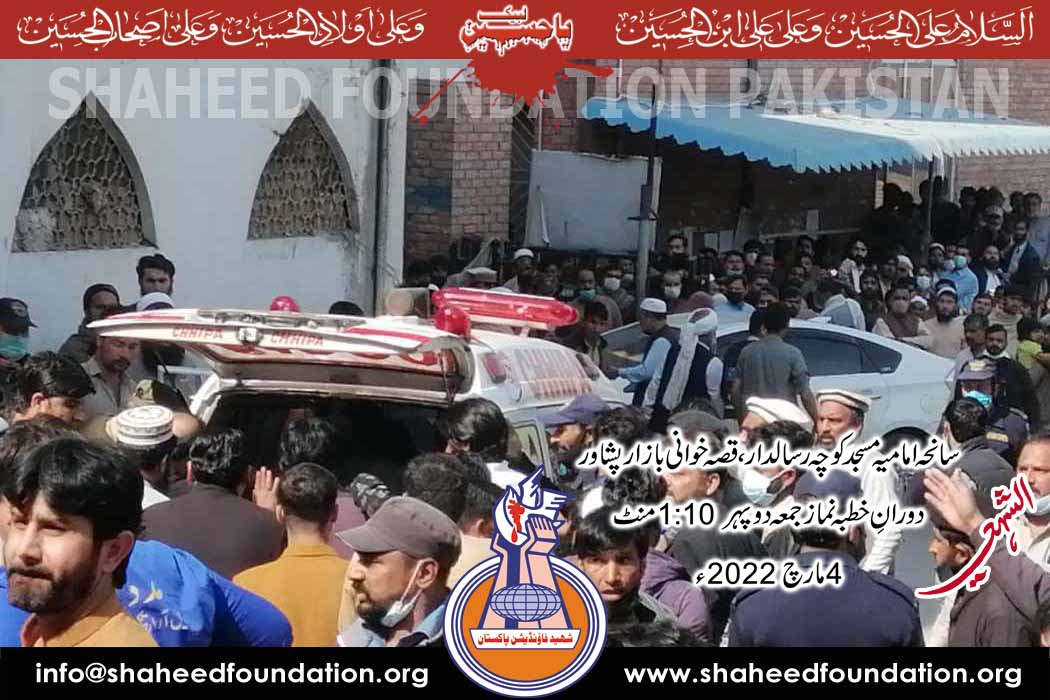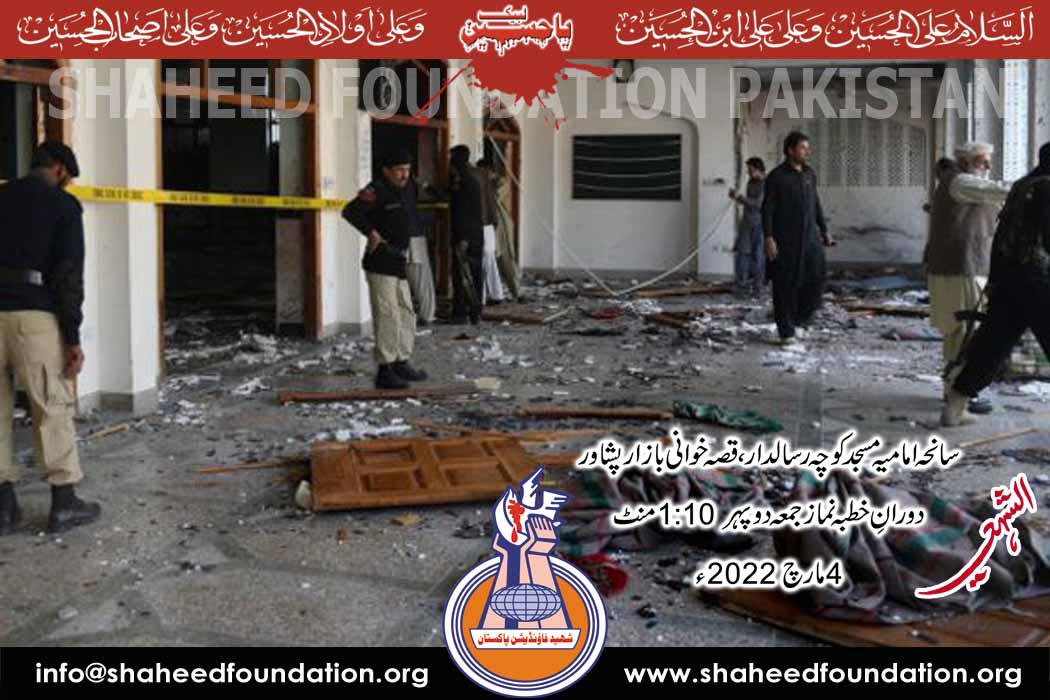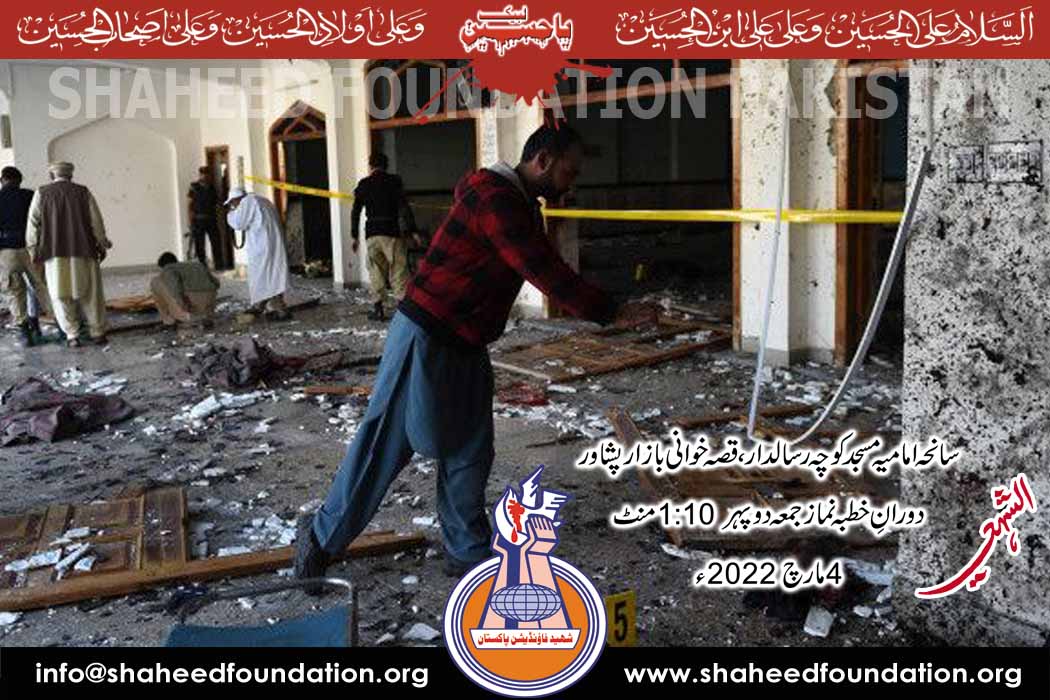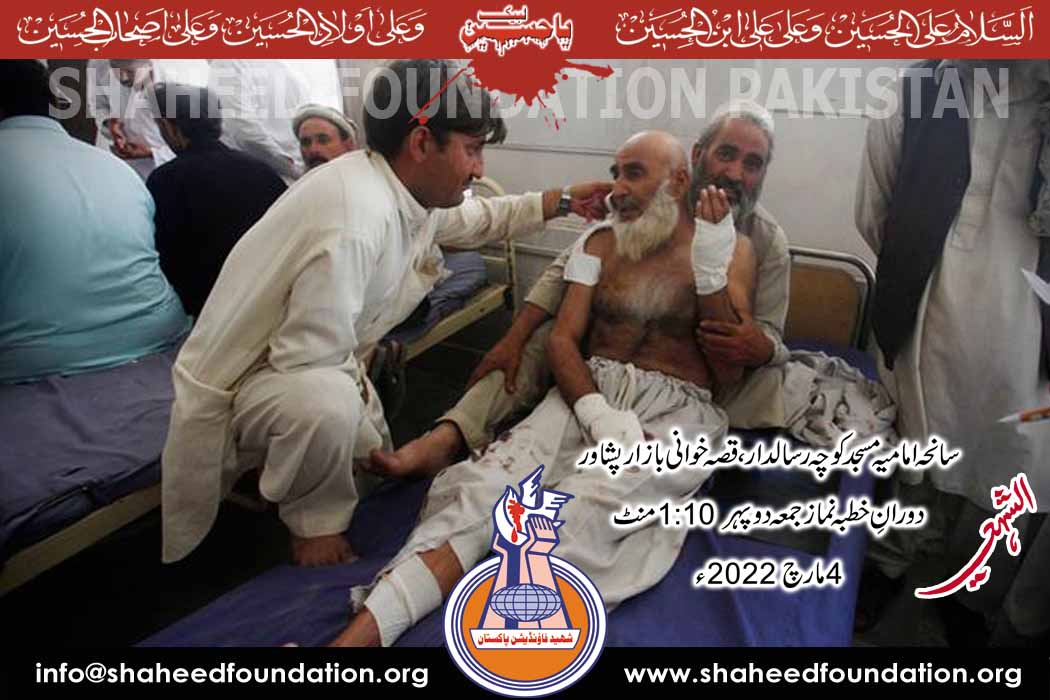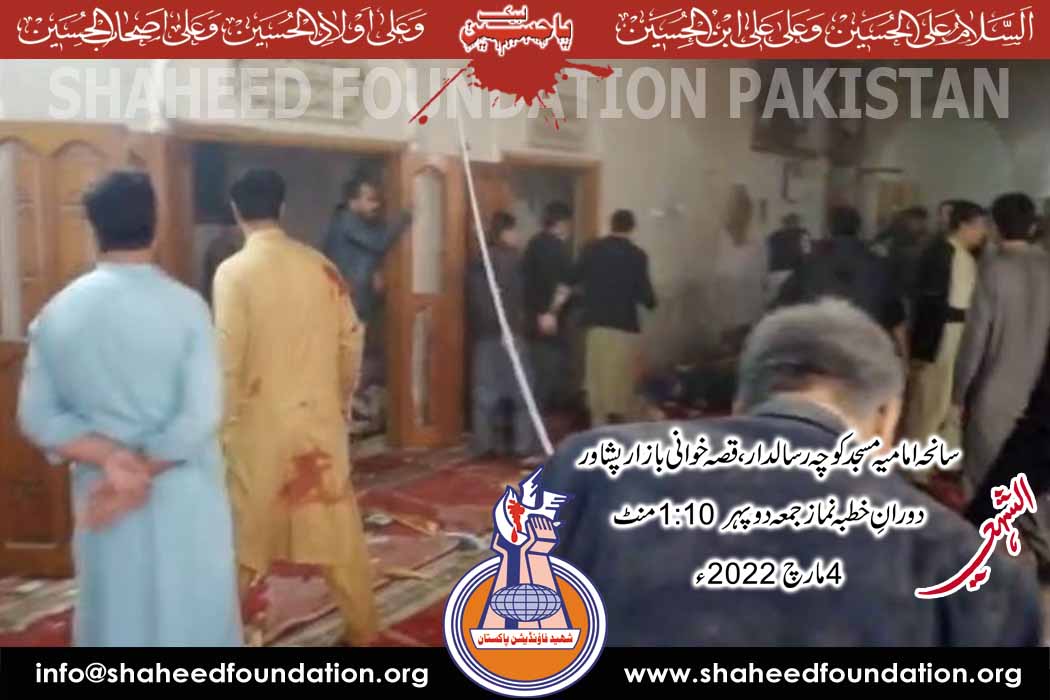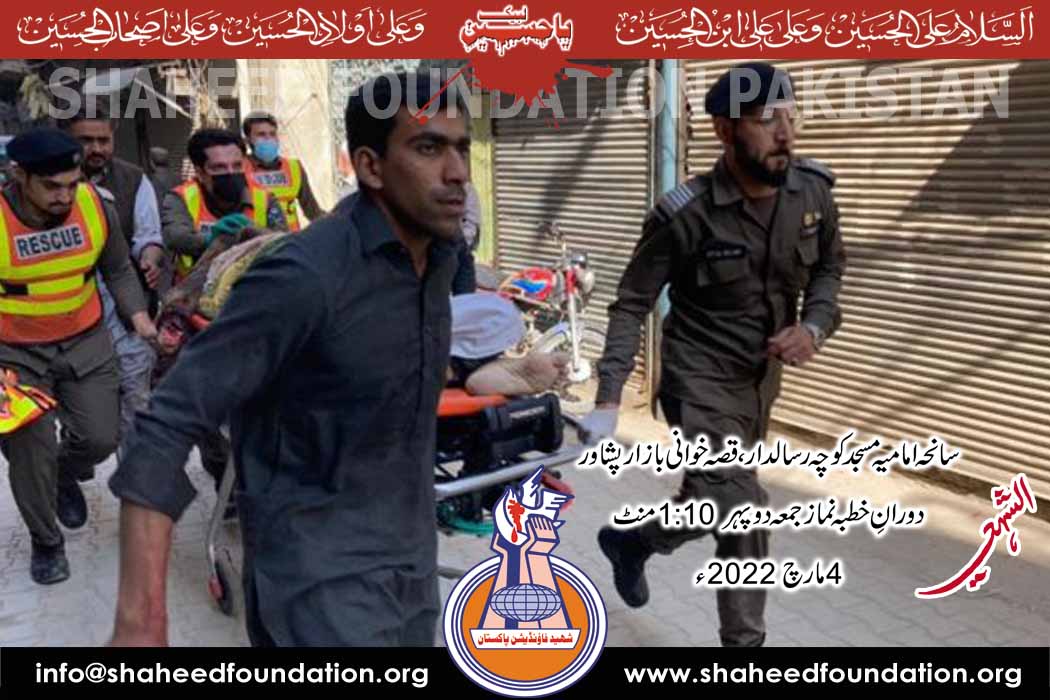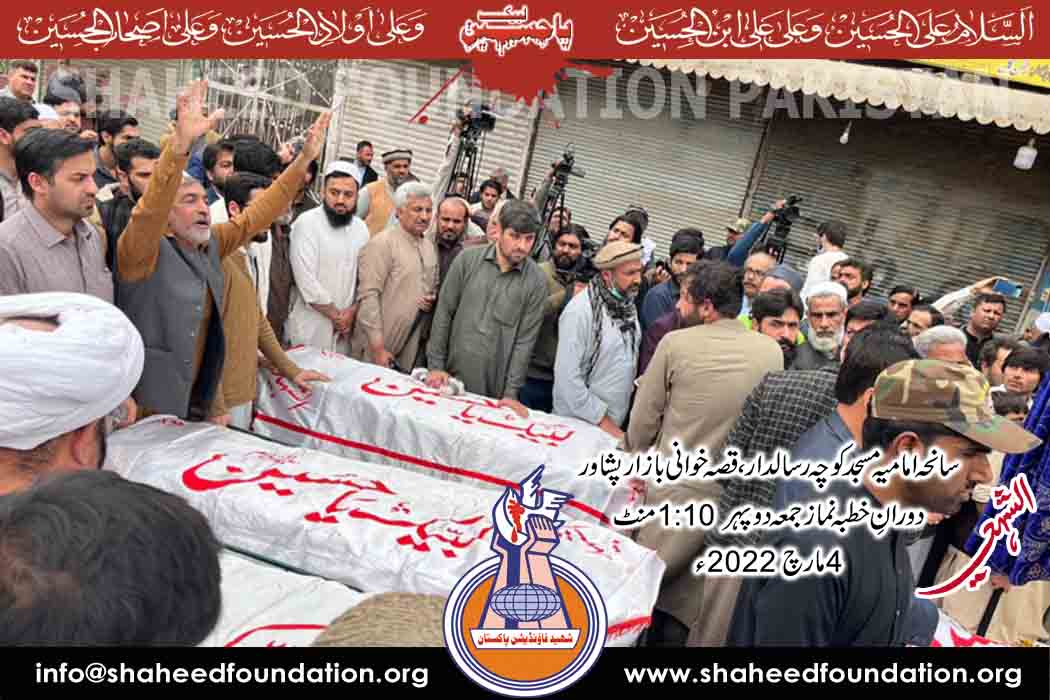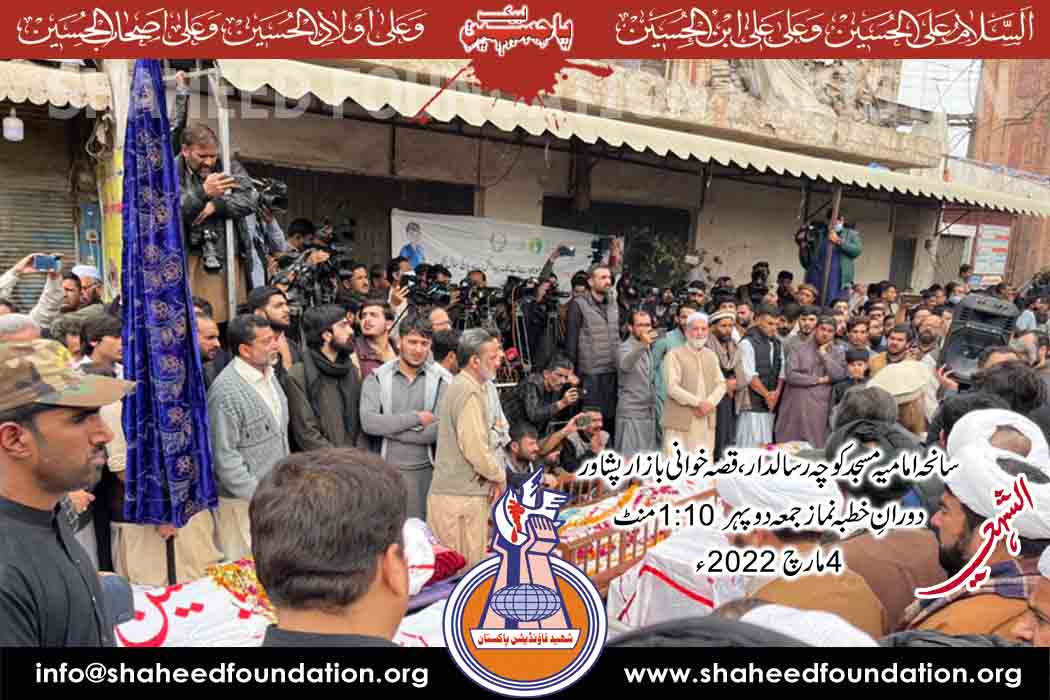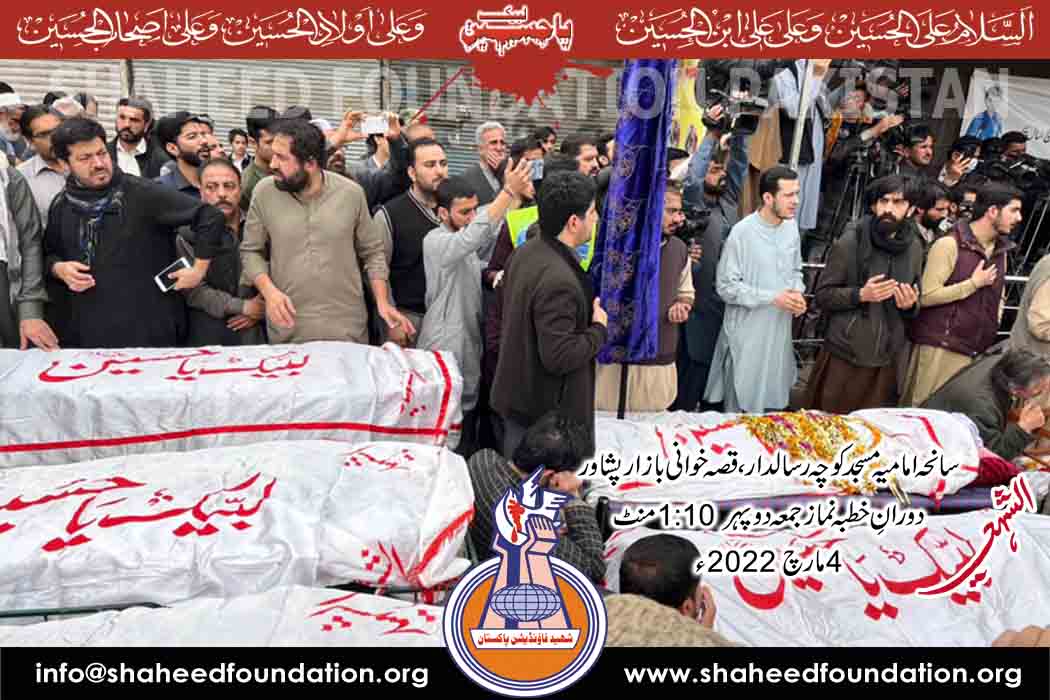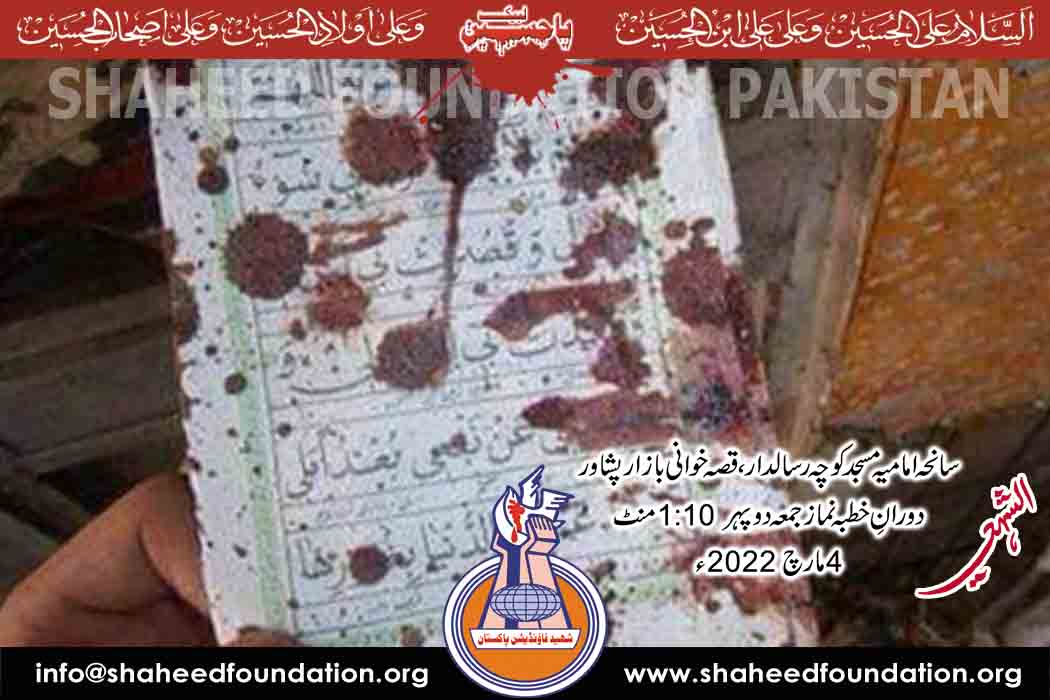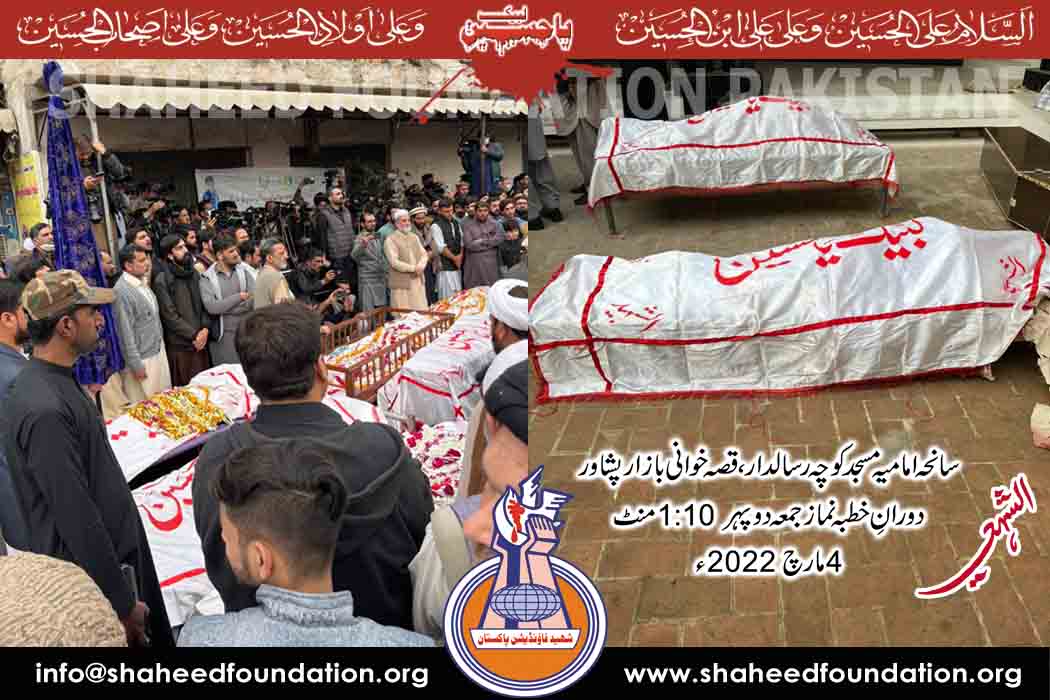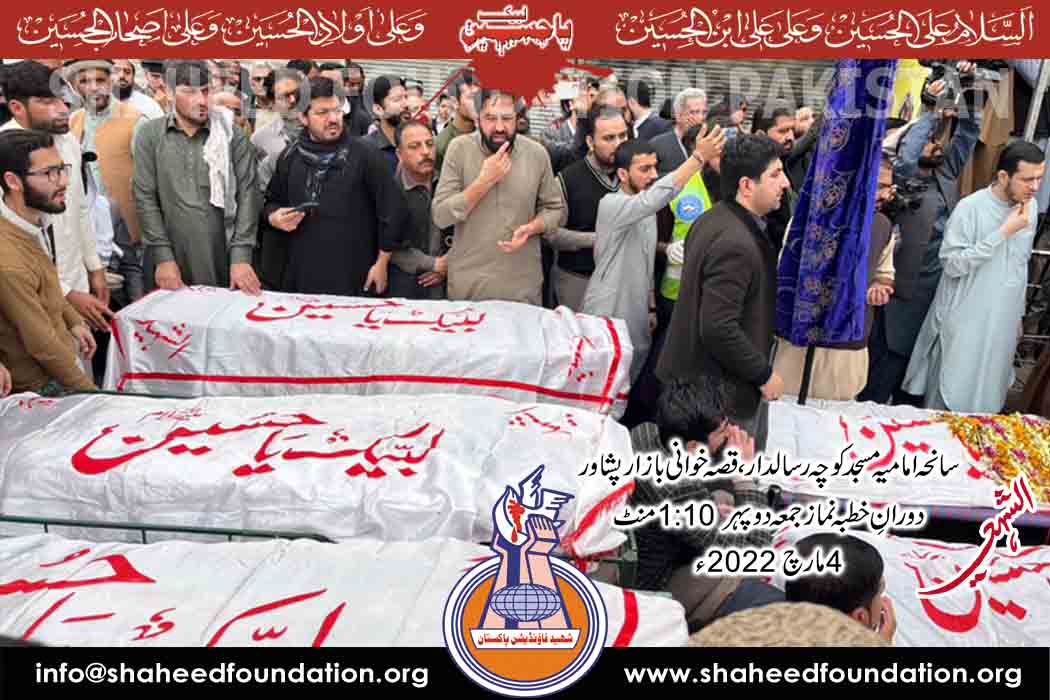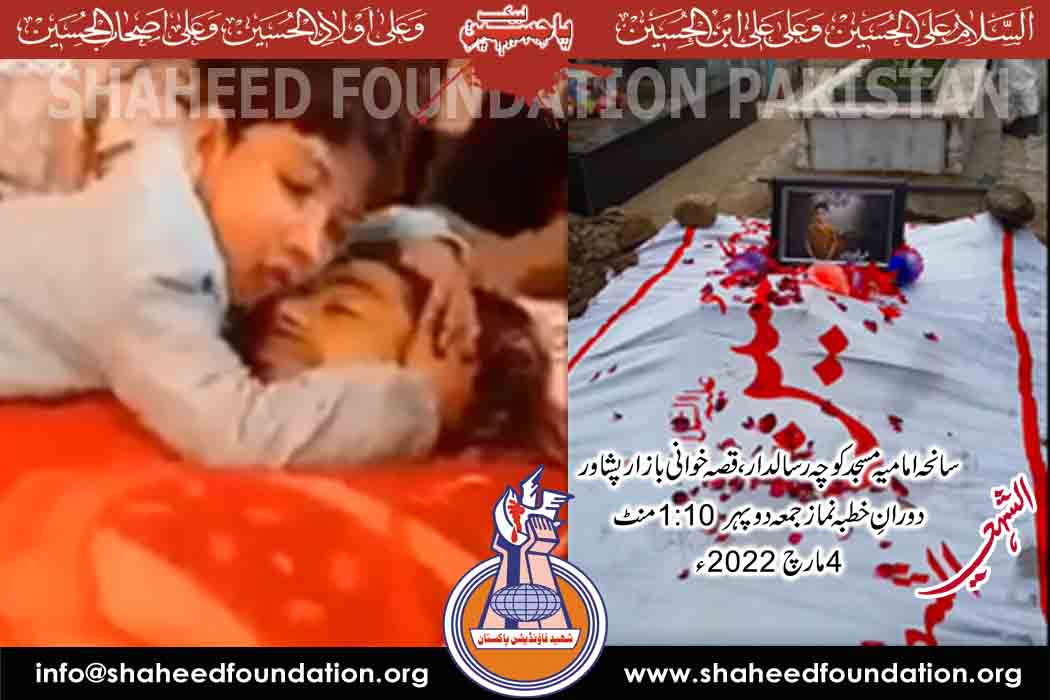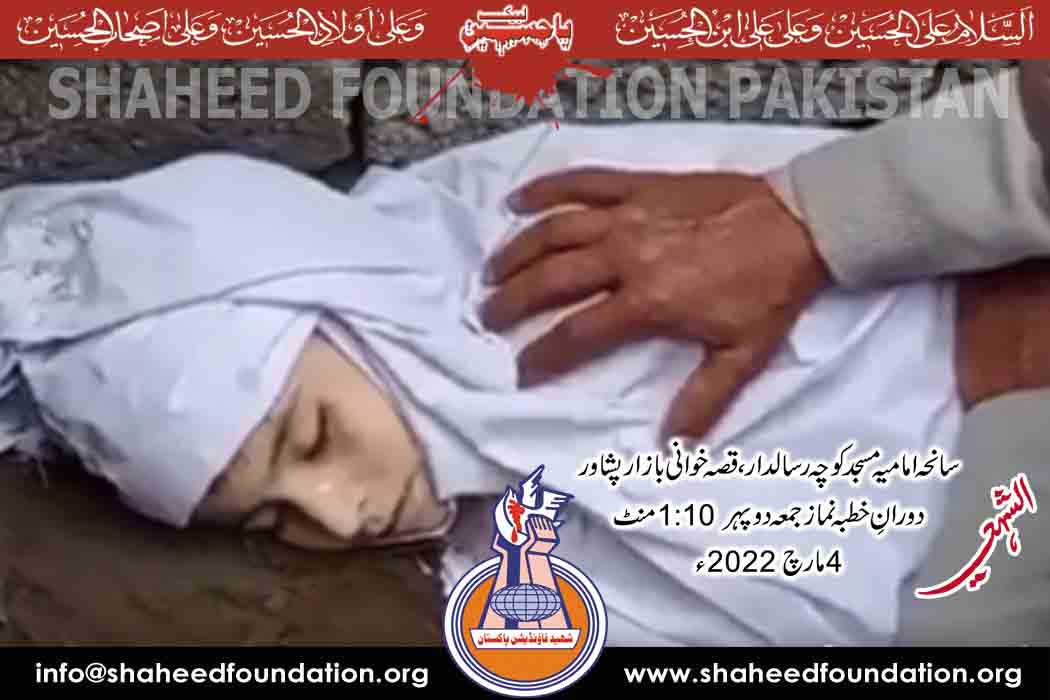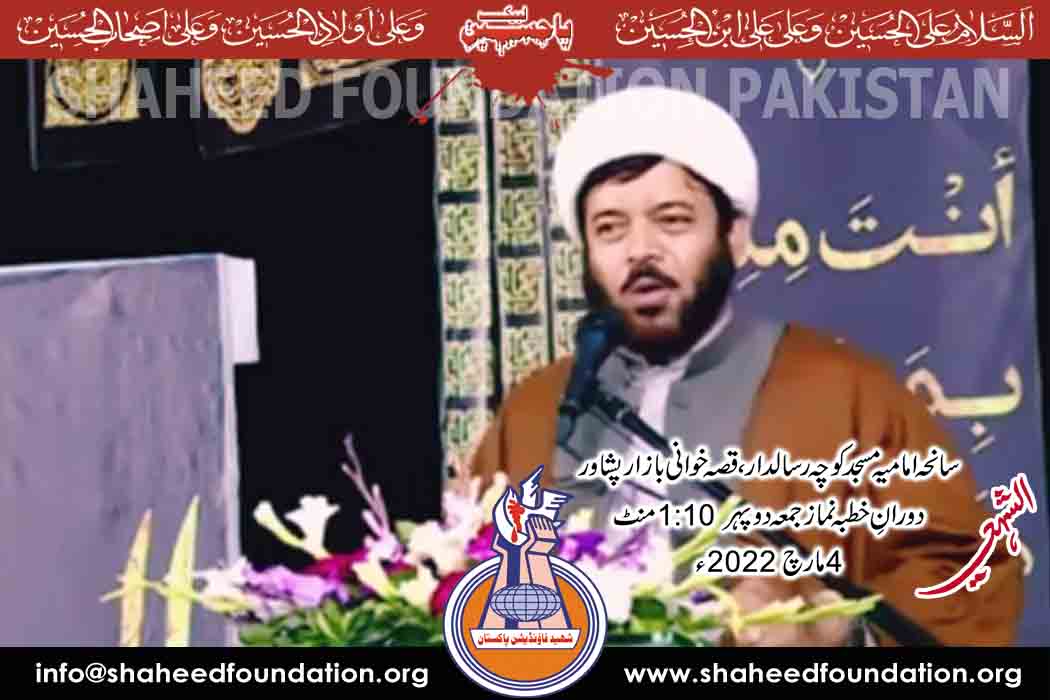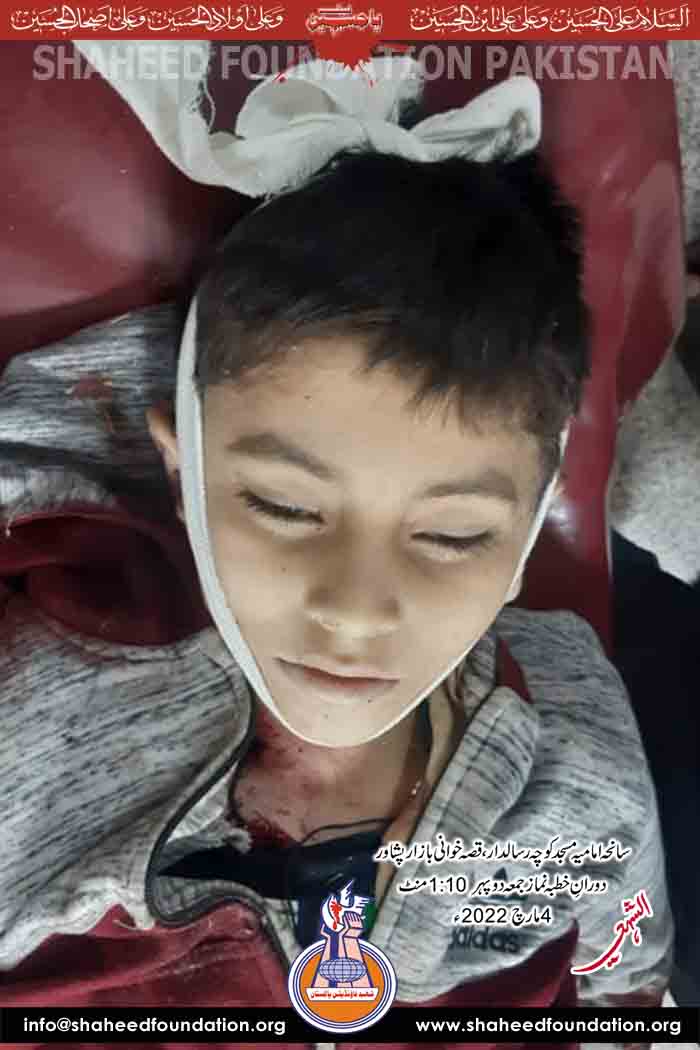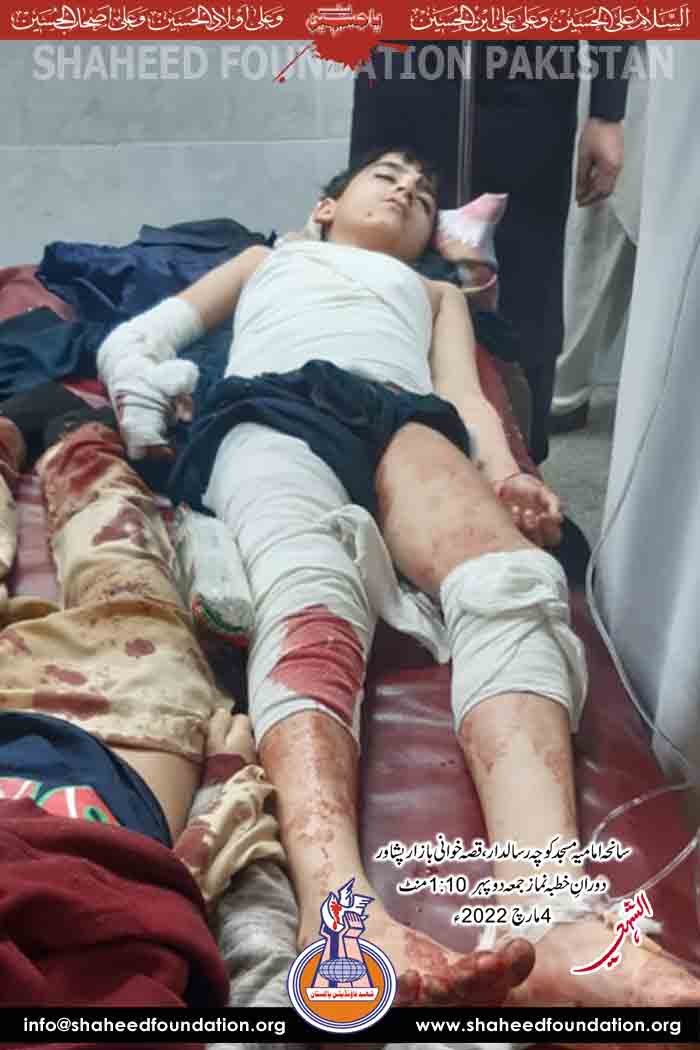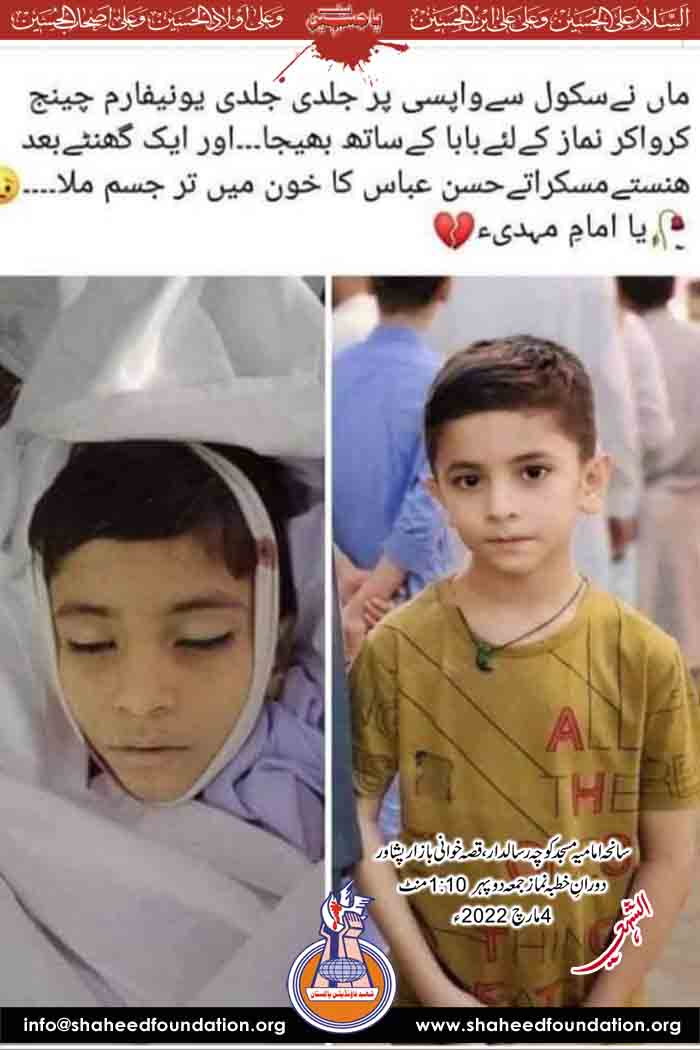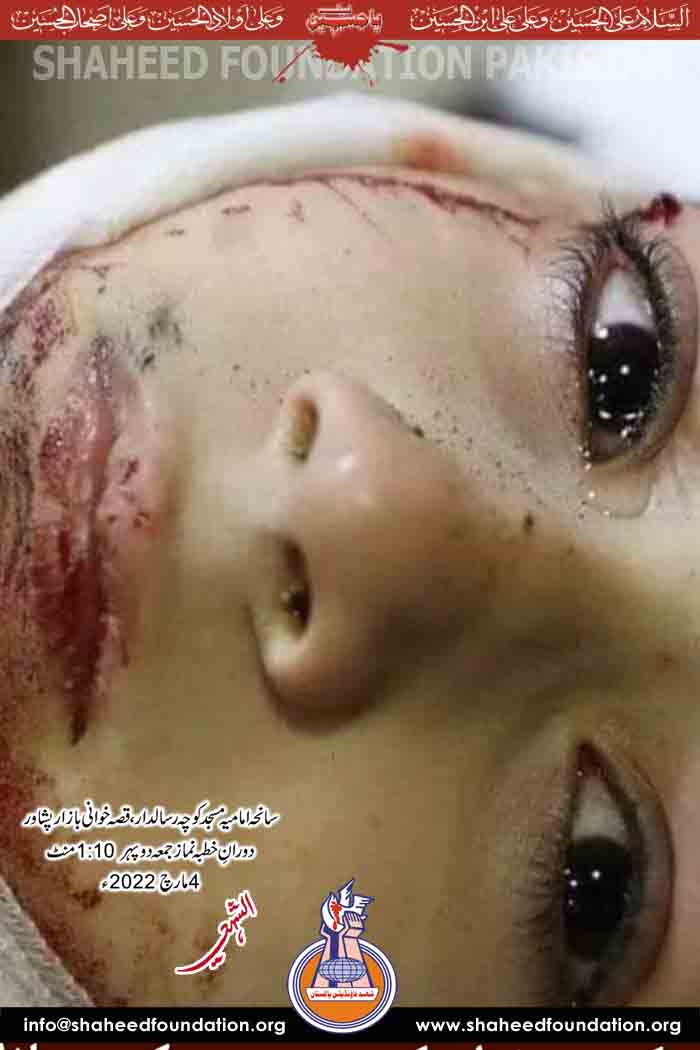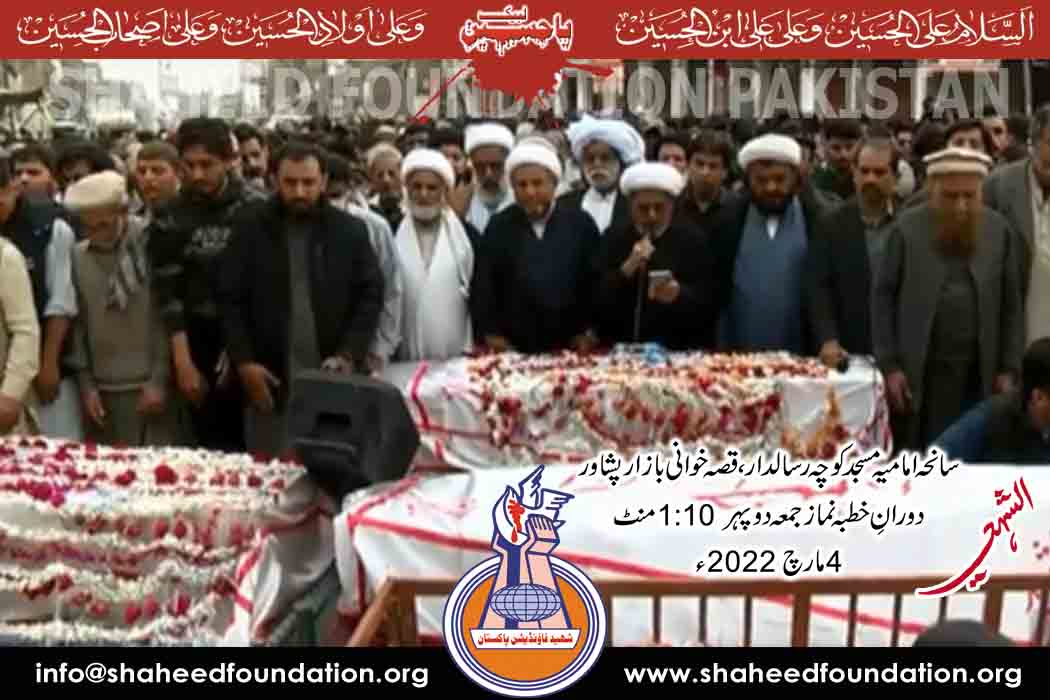 ---------------------------------------------------



Breaking: Bomb blast in Mosque, Kucha Risaldar Area.